R. A. Wood Associates designed, built, and tested multiple Integrated RF Test Racks for one of our customers. The Racks consisted of GPIB controlled test equipment and other equipment as listed below:
1 RF Signal Generator for RF signal generation
1 RF Signal Generator for LO signal generation
1 Spectrum Analyzer for signal amplitude and frequency measurement
3 Power Supplies for supplying DC power and monitoring DC current to the RF Modules under test
1 Multimeter for monitoring voltages and resistances
1 R. A. Wood Associates Integrated RF Test Station
1 Rack Mount PC
1 Rack Mount UPS
1 Flat Panel Display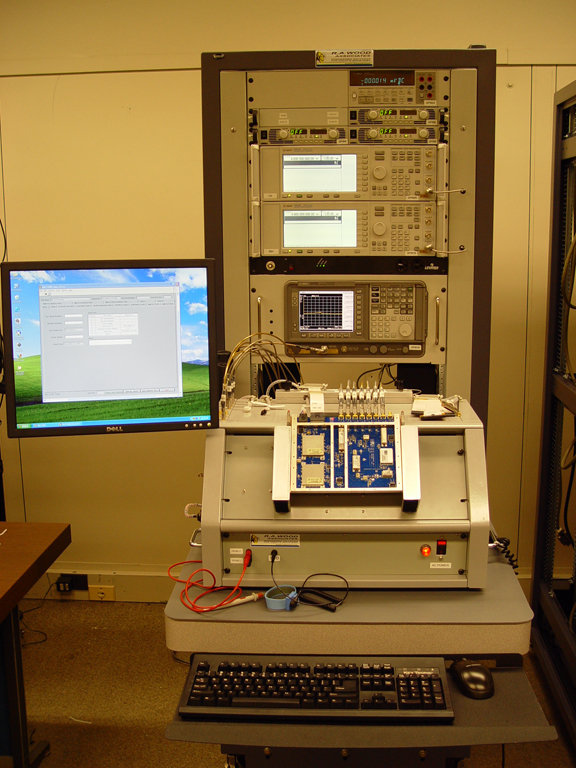 Another picture of the Integrated RF Test Rack. Additional information will be provided soon.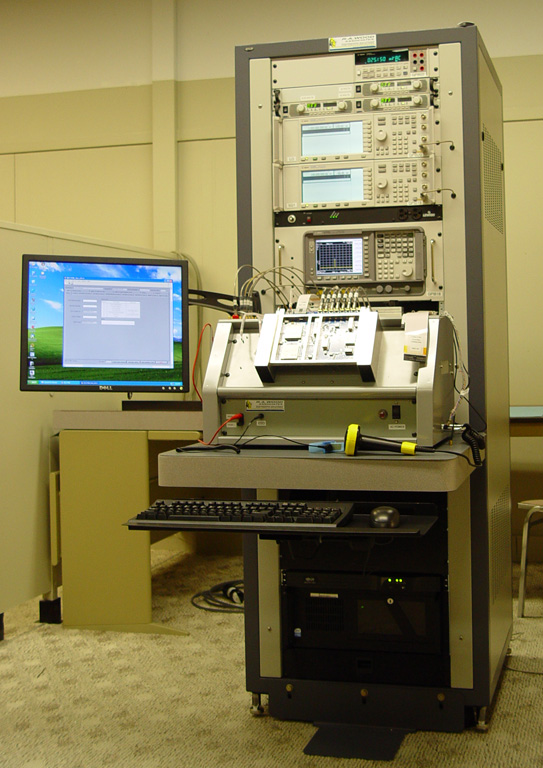 A diagram of the Integrated RF Test Rack is shown below: