Large graphs and numeric tables make it easy to view and analyze data extracted from Noise Figure meters. The following diagrams illustrate the data flow and operation of Painless Extraction Noise Figure.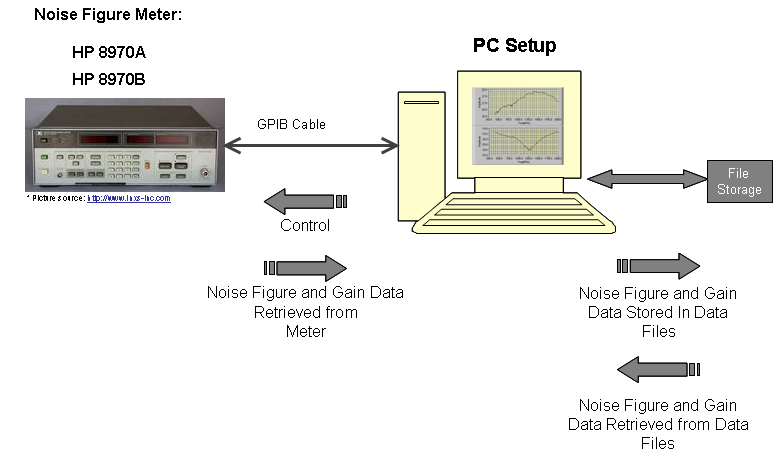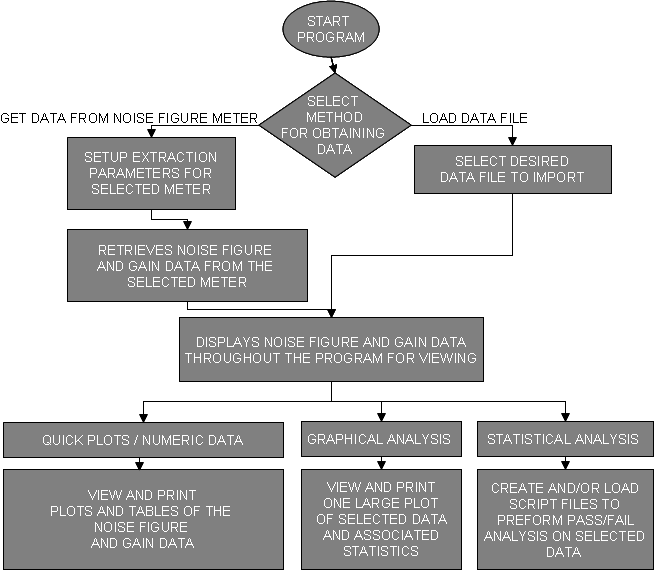 Download Painless Extraction Noise Figure now for a free trial version. This trial version has all features of the full version except for the following limitations:
The capability to save data to files is disabled
The analysis frequency range is limited to 225 - 250 MHz
The full version is available for purchase for $159.99 (US Dollars). Buy now to unlock all program features.
System Requirements
GPIB/HPIB Card

Supported Noise Figure Meter and Computer require GPIB interfaces
Please Note: Software has been tested with NI GPIB-USB-B and Agilent 82357B.

Windows 98, 2000, XP, Vista, 7