SimpleCycle Crystal Oscillators, by R. A. Wood Associates
We wanted to create a simple, high quality oscillator that could be used in multiple applications. Simple, meaning just connect +5 Volts, and we provide the desired output frequency at the SMA female connector. The small package and versatle mounting holes means these can be used anywhere they are needed. We could not find these products out there, so we developed these for our own use, and now we are making them available for our customers. Our crystal supplier will supply the temperature compensated crystal oscillator to a custom frequency anywhere in the range of 40 MHz to 1.4 GHz with fast turn-around. We install them in our package, add voltage regulators and output filtering to provide a high quality, stable, low phase noise sine wave output.
We will be able to supply these with realively fast turn around times. Please contact us for quotes and delivery times.
Oscillator's Specifications and Data
The typical performance of the SimpleCycle Oscillators Design is provided below:
Small package size: 1.06" x 0.92" x 0.37"
4 through-holes for mounting
Easy connections: +5V DC IN, SMA OUT
Custom frequencies available from 40 MHz to 1.4 GHz
Frequency accuracy at +25C: < +/-1 ppm
Internally temperature compensated: < +/-1 ppm from -20C to +70C
Aging: < +/-3 ppm first year, < +/-1 ppm/year thereafter
Sine wave outputs (initially)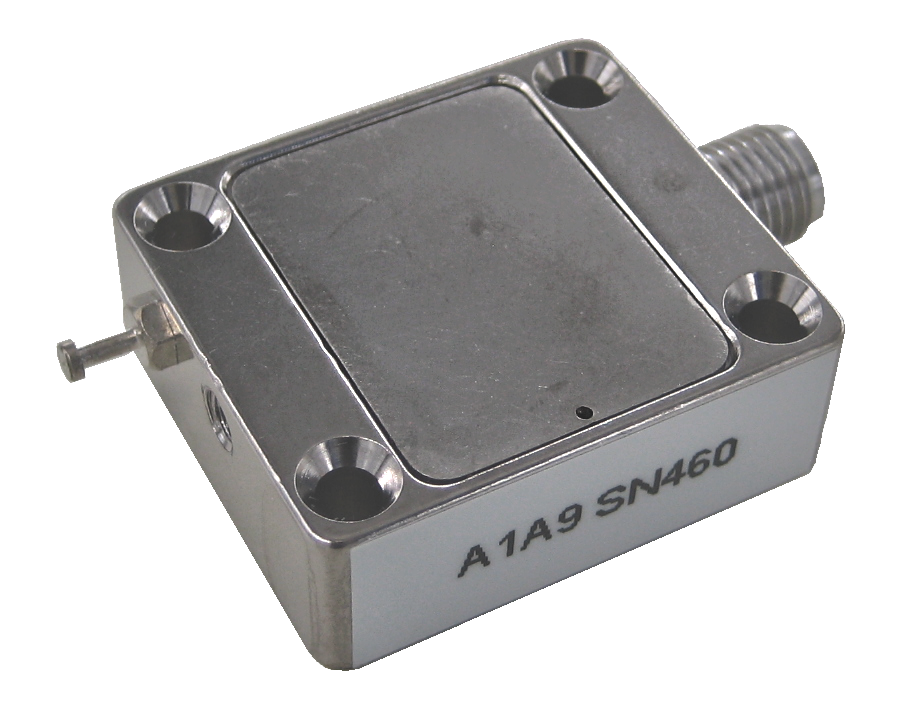 Please contact us with the following information using our new model number (ROS - Fxxxx.xxxx - XX) &nbsp in the format of Fxxxx.xxxx = Frequency, and XX = Wave Type (Sine = SI, and Square = SQ). We provide a very quick turnaround time in quoting and fulfilling orders.